Florence Pugh: 10 Surprising Facts You Never Knew About her
The spy thriller Black Widow has given us the chance to see Scarlett Johansson once again on a silver screen and gave us an upcoming biggest Hollywood star like Florence Pugh.
Pugh popularly known as Amy in Little Women and now gaining praise for her role as Yelena in Black Widow.
The Black Widow actor has been on the silver screen for the last few years, but there is still a lot you probably don't know about the star.
1 She's British
Florence Pugh is British and she attended a secondary school in Oxford, where she discovered that she meant for performing. "I don't think I was built for school," she told the New York Times. "I just wanted to perform and make music and make pots."
2 She got her First Break in The Falling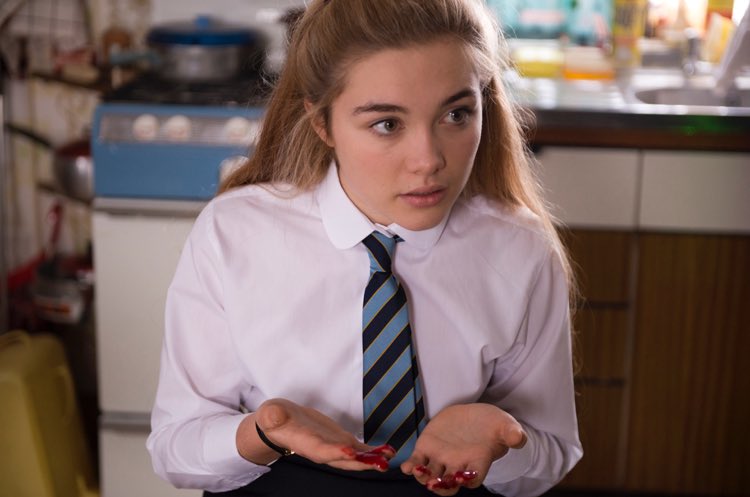 She landed her first acting role in the movie "The Falling" in 2014. She starred alongside Game of Thrones actress Maisie Williams. The Falling was a drama film about an English girls' school in 1969.
3 She's as tall as Scarlett Johansson
She is only 5'3″ as tall as her on-screen sister Scarlet Johansson, and that tells her about the sisterly bond with Black Widow Scarlet.
4 She's an Oscar nominee.
It is quite surprising, but she was nominated for her first Academy Award for Best Supporting Actress for Little Women. It looks like Marvel always sorts new actors from the Oscar list only just like Brie Larson.
5 Florence is a singer and can play Guitar and Piano
Florence started singing covers on YouTube even before her acting career kicked off. Florence would uploads songs to YouTube, including her lovely cover of the Bob Dylan ballad "Make You Feel My Love." She went by the name Flossie Rose on YouTube.
6 She has three siblings
She has two older siblings, named Tony Sebastian and sister Arabella and a younger one, Rafaela. They're all actors, and we can say that Acting runs in her Family!
7 Florence dating 46-year-old actor Zach Braff
Florence Pugh is 24 and is reportedly dating actor and director Zach Braff 44. The 21 years unusual age gap had made several headlines. Florence defended it by saying the hate she gets is because it's not what people expected of her from what they see on screen.
"I'm 24 and I can't choose who I love … There's a reason why I'm not with someone my age—It hasn't worked. So who are you trying to match me up with?" She continued.
8 She carries Yorkshire tea everywhere she goes.
Her true best friend is Yorkshire tea Bag. She is so fond of it that she has a travel size bag full of Yorkshire teabags. "Always have a travel size bag full of Yorkshire tea bags, because you never know when you're going to need them," she added.
9 She's terrible at math
She is terrible at maths. Thankfully, acting worked out for her!
10 Her brother is a Game of Throne star.
Her brother is actor and musician Toby Sebastian, known for his role as Trystane Martell in Game of Thrones. She is also working on a Music album with her brother.
Do tell us your thought about the talented Florence Pugh in our comment section below