Every Character who appeared in Spider-Man No Way Home
Spider-Man No Way Home star-cast list
Despite the pandemic, Marvel has worked tirelessly to ensure that "Spider-Man: No Way Home" becomes the largest box office hit of all time. All of the hard work has paid off, as the Spider-Man film has become the highest-grossing film of 2021. Spider-Man No Way Home cast is also the reason for this huge success of this movie
You'll get the chance to witness to see previous Spider-Man movie's character in the new Spider-Man: No Way Home. Let's take a look at every character who has appeared in the Spider-Man: No Way Home.
Willem Dafoe As Green Goblin
Willem Dafoe has portrayed the first super-villain as Green Goblin in the original Spider-Man film and is apparently set to make his big comeback in this Movie.
We saw Green Goblin coming out from smoke and throwing his pumpkin bomb which we have seen in the 2002 Spider-Man movie.
Thomas Haden Church As Sandman
Thomas Haden Church can be seen in the movie reprising his role as Flint Marko a.k.a Sandman in Tom Holland Spider-Man: No Way Home. This Marks most of the Spider-Man cast returning from Sam Raimi trilogy. Sam Raimi is also set to return on Director chair for Doctor Strange 2 which will also have the essence of Multiverse.
Rhys Ifans As The Lizard
The Lizard is another villain can be seen in the No Way Home movie. We can also see the Lizard charging towards Spider-Man in the No Way Home trailer. The Lizard is an important part of Sinister Six Villains. Hence, we you'll see him in the Spider-Man movie.
Tom Holland As Peter Parker
As no surprise, Tom Holland as Peter Parker will return as your favorite web shooter. Tom Holland has done filming in Atlanta. So does, Tom Holland's friends and family Zendaya as MJ, Jacob Batalon as Peter's best friend Ned, and Marisa Tomei as Peter's aunt, May Parker. Tony Revolori will also appear as Flash Thompson.
J.K. Simmons As J. Jonah Jameson
J.K. Simmons will continue as J. Jonah Jameson, the last time we saw him as J. Jonah Jameson in a cameo at the end of Spider-Man: Far From Home. J.K Simmons teased that he is the part of the upcoming Spider-Man Movie
Alfred Molina As Otto Octavius
Tobey Maguire Spider-Man 2 (2004) staring Alfred Molina as Otto Octavius was proved to be the biggest superhero blockbusters that have released in the years since. Once again, Alfred Molina returning as the villain Otto Octavius in Tom Holland Spider-Man: No Way Home.
He can be seen in a new look attacking Tom Holland, but he is surprised to see that it is not the Peter Parker he expected.
Jamie Foxx As Electro
Jamie Foxx played Spider-Man's main villain Electro in The Amazing Spider-Man 2. Jamie Foxx has confirmed his role in a deleted Instagram post. Jamie Foxx Teased Electro won't be Blue this time and it came out true. We can see Electro in a whole new suit in the latest trailer, which is a comic-accurate Electro suit.
Benedict Cumberbatch As Doctor Strange
The Most Important character of "Spider-Man: No Way Home" is Benedict Cumberbatch who plays Doctor Strange because he is the one who connects all the dots and opens up the Multiverse to support and bring all these characters in his Universe. With Iron Man out of the picture, Peter is down a mentor and Doctor Strange is the one.
Andrew Garfield As Peter Parker
"The cat's out of the bag," as they say. Sony is not that savvy. Andrew Garfield was edited out of the Spider-Man No Way Home second trailer. However, the Brazilian Trailer shows Lizard being seemingly struck in the head by… something invisible, is that Andrew? Its not new for MCU as they previously edited out Spider-Man in the airport battle in Civil War Trailer.
Before Tom Holland, Andrew Garfield was the one who dawns the Red and blue Spider suit while fighting criminals. He starred in The Amazing Spider-Man and The Amazing Spider-Man 2 before the third and final act of the trilogy was cut off.  
Tobey Maguire As Peter Parker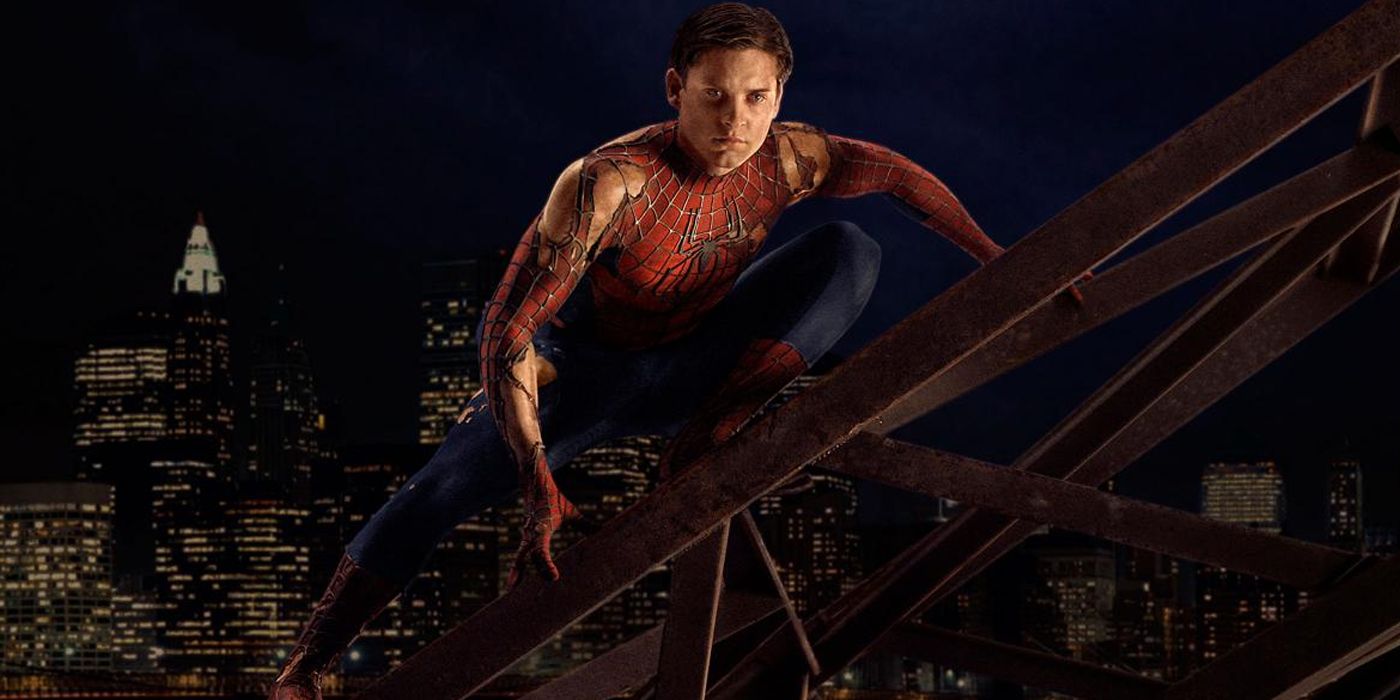 Well if you can bring back one Spider-Man, then why not two? "Double the Fun." Tobey Maguire was the Spidey of many childhoods. Even many MCU fan's first movies in a theatre were Spider-Man 2002. To counter Doctor Octopus's evil plans you need an experience Spider-Man. Hence, Tobey Maguire is the best chance you got.
Same as Andrew Garfield Sony also edited out Tobey Maguire from the Final battle scene in Spider-Man No Way Home Trailer. However, you can catch them both in the movie.
Charlie Cox As Matt Murdock
Here's comes the most interesting part, fans Most Favorite Charlie Cox who played Matt Murdock in the Netflix TV show Daredevil is coming to help Spider-Man as a lawyer where he'll works to clear his name after being accused of murdering Mysterio in cold blood in Far From Home.
You'll not see Charlie Cox dressed as Daredevil once more. As Charlie Cox will emerge just to assist Peter Parker as Matt Murdock in clearing his name.
Tom Hardy as Venom
Well, one more Villain is needed to complete the Sinister Six Villains, and that Villain is Venom. We have already seen Tom Holland Spider-Man in Venom Post Credit Scene.
Gwen Stacy (Ema Stone) is already dead in her Universe so she wont be joing the Spider-Man No Way Home and Meanwhile Kristen Dust has already explained that she is not in the Spider-Man movie.
Which is your favorite Spider-Man character among these? Do tell us in our comment section below